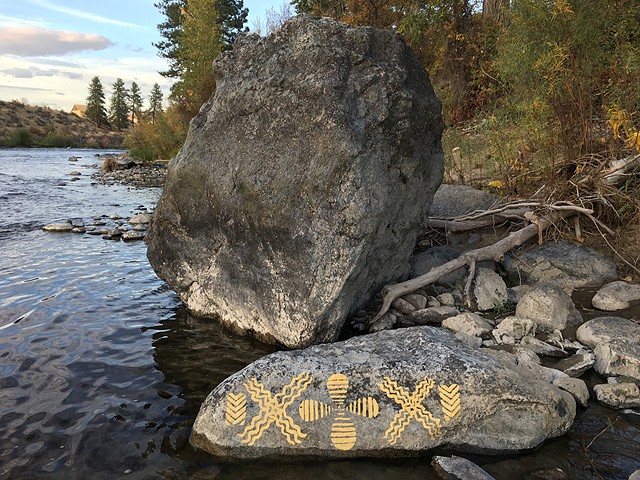 Pattern of Healing, Balancing, and Gratitude for the Methow River, Methow People, and Salmon
Clay Slip on River Boulders
25' x 10' x 2.5' approximately
2020
The fourth rock in an offering painted in October 2020 for the River, the Methow People, and Salmon. Painted in clay slip while standing in the river with salmon spawning a few feet away and in a traditional fishing area of the Methow People.
The large boulder behind the painted rock and another nearby and on the other side of the river were used by the Methow People to string their nets between, a tribal member would stand on each boulder, stretching their net between them.


The clay slip washes off the rocks in the rain and won't harm the water or fish, being essentially a small amount of naturally pigmented bright mud!