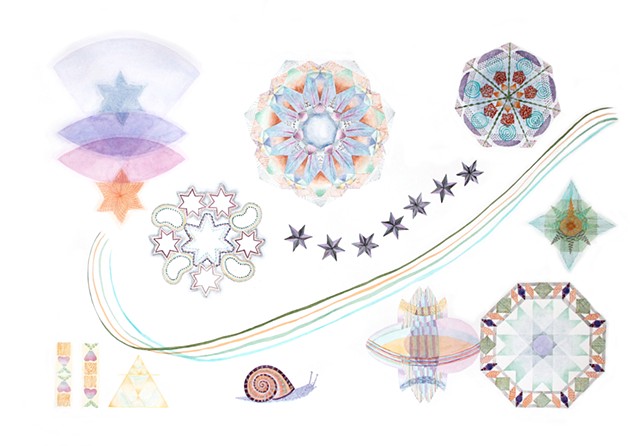 As an artist-healer working in collaboration with spirit, I am devoted to our collective transformation on this planet — growing into our full, liberated selves...our soul truth.
My mission is to support this transformation by providing visual-energetic templates and tools. These creations embody our new path forward in a visual language of spirit.
I am honored to share the beautiful, centering, information-rich patterns I create with the world, to assist groups, communities, and individuals in growth and transformative healing for themselves and Earth.
Patterns for Places & Communities
For organizations, movements, businesses, communities, and Earth.
My outdoor offerings and murals support communities and the land in healing historical trauma and honoring the highest purpose and intention of the community and place. The pattern and my facilitation process will support you in realizing your visions for equity, healing, and transformation.
Portraits for People & Animals
For individuals, couples, families, animals, gardens, and homes.
My pattern-based portraits make visible the unique beauty and gifts of an individual's soul — or the energetic signature of a partnership, family, or beloved animal. These patterns serve to embody and support the highest purpose of an individual, or of your land, garden, or home.